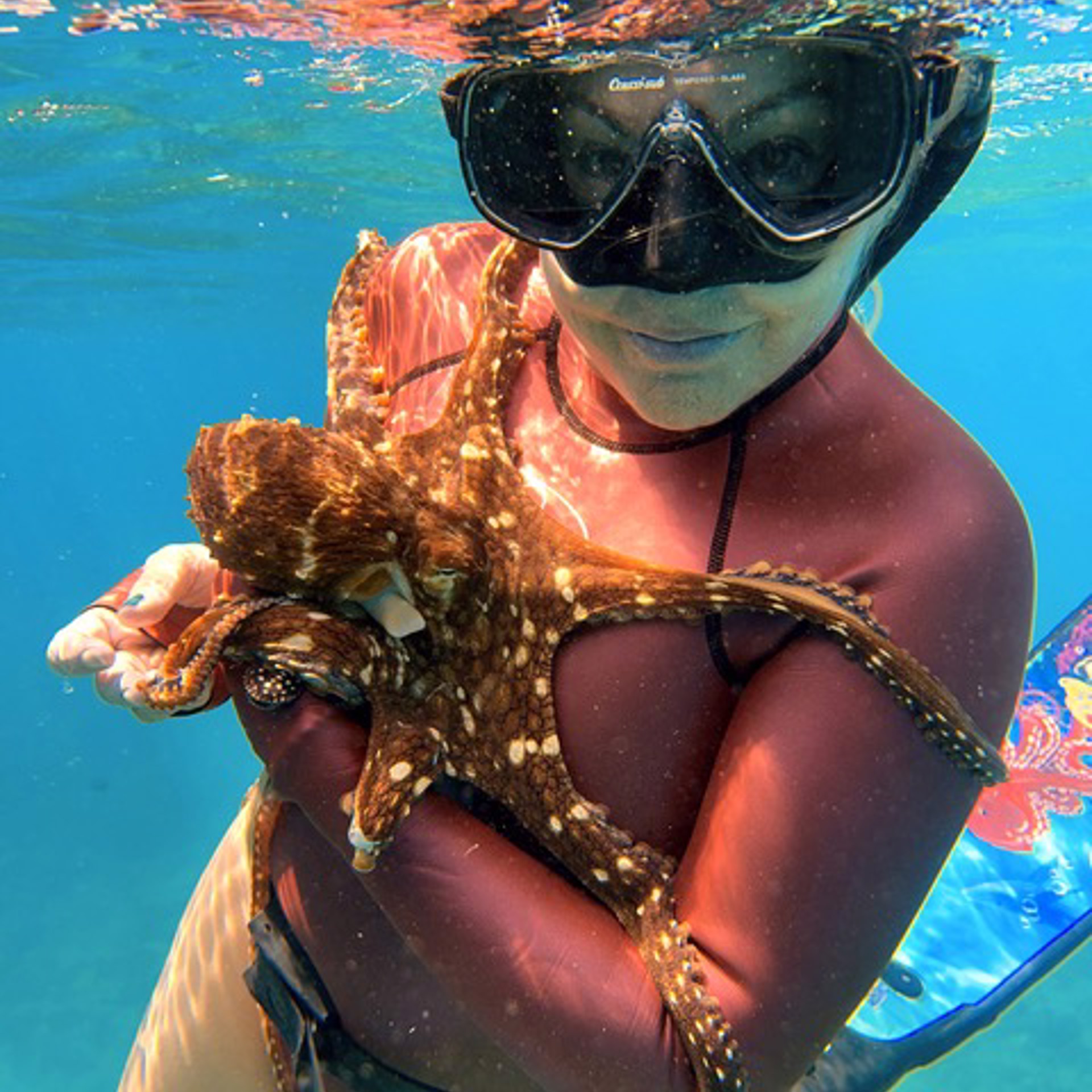 Drawing and painting had always been a way of life that eventually led Teri Lathrop to study art at George Mason University, where she gained a BA in studio art. She worked as a professional photographer, artist and animator for over 30 years, as Teri traveled across the U.S. exploring and learning different mediums until her husband's service in the Marine Corps took her and her family to Oahu, Hawaii, where she currently resides. In Hawaii, Teri, free dives daily and harnessed the beauty of her surroundings and the cultural sense of Aloha to create a unique style of expression that cannot be replicated anywhere else.
Teri leads a diverse career, working on a variety of different projects from hand-painted furniture and large murals, to manipulating molten glass into unique pieces of driftwood she finds on the island. Teri's following continues to grow as she works under the name "Aloha Wave Co" and also teaches classes. She began her journey over a decade ago, specializing in custom commission in one-of-a-kind carved and painted surf boards, hand crafted glass work, wood burning and multi-media paintings.
In addition to art, sustainability is synonymous with Teri's work. Her passion for the ocean and islands of Hawaii have been the driving inspiration across Teri's vision. For decades she has recycled and repurposed natural material from the islands and surfboards as her canvas of choice. Teri's diverse art is ever evolving, just as the islands that call to her, helping her capture her journey in every creation.
Read More