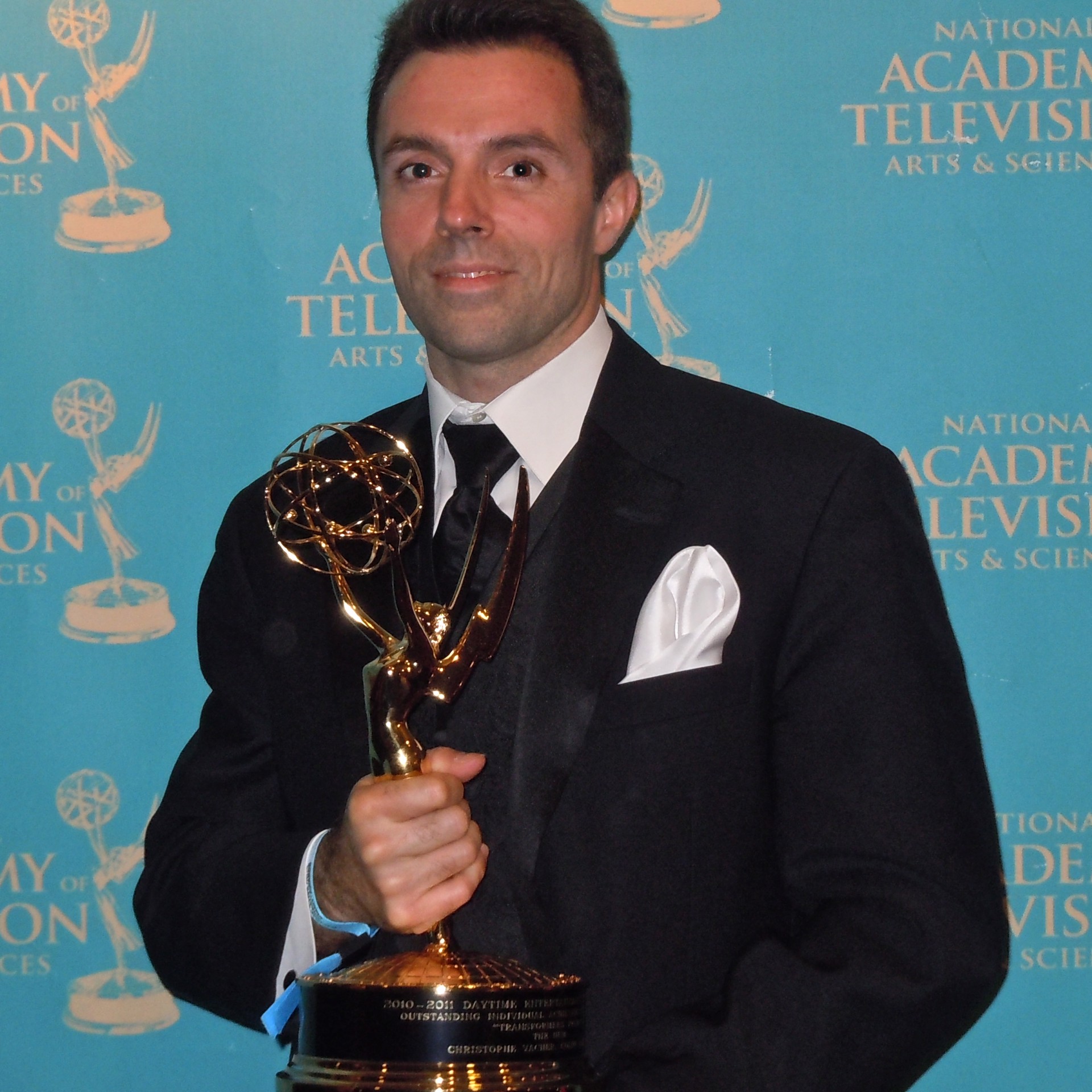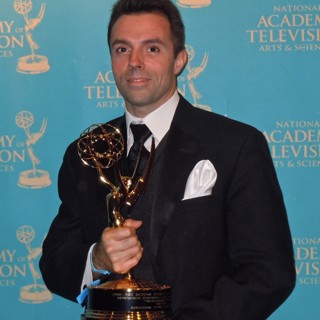 To view Christophe's Title Catalog please select this link. We have some art options and sizes available for you.
Christophe Vacher is a two-time Emmy Award Winner and two-time Annie Award Nominee who has provided artwork for the Animation industry and most major Hollywood Studios as a designer, concept artist and Art Director since 1989. Originally French, he relocated to California in 1996, where he worked for Walt Disney Pictures, Dreamworks, Universal Studios, Focus Features, Hasbro Studios, among others. His credits as a background painter and concept artist include "The Hunchback of Notre Dame", "Runaway Brain", "Hercules", "Tarzan", "Fantasia 2000", "Dinosaur", "Treasure Planet", and "Sharktale". His Art Director credits include the animated segment of the live-action movie "Enchanted", the movie "9" and the Dreamworks animated series "Jurassic World: Camp Cretaceous". He received two Emmy Awards in 2011 and 2012 for his Art Direction on the Hasbro TV series "Transformers Prime." He was nominated at the Annie Awards for his Art Direction on the movie "9" in 2010 and again for "Transformers Prime" in 2011.
He has recently started to produce limited edition pieces for the Star Wars franchise.
Vacher started to develop his personal work for Art galleries in 1997. Over the years, he has exhibited in Paris, Los Angeles, San Francisco, Santa Fe, and has given Art lectures and classes in many schools and universities, including places such as the California State University of Northridge, Berkeley University and the San Francisco Academy of Arts.
His works has been part of various collections in Europe and the United States. The style of Christophe's personal imagery has multiple influences; from old painting schools like the Hudson River, The American Realists, The great American Illustrators, The Romantics and the European Symbolists for their grandiose, theatrical scenery, to more contemporary artists like Sandorfi, Beksinski, Ugarte and The Visionaries (Les Visionnaires) in France. He also has a deep interest in many Chinese painters such as Mian Situ or Ruo Li.
Travel and music are a large part of his inspiration.
Read More