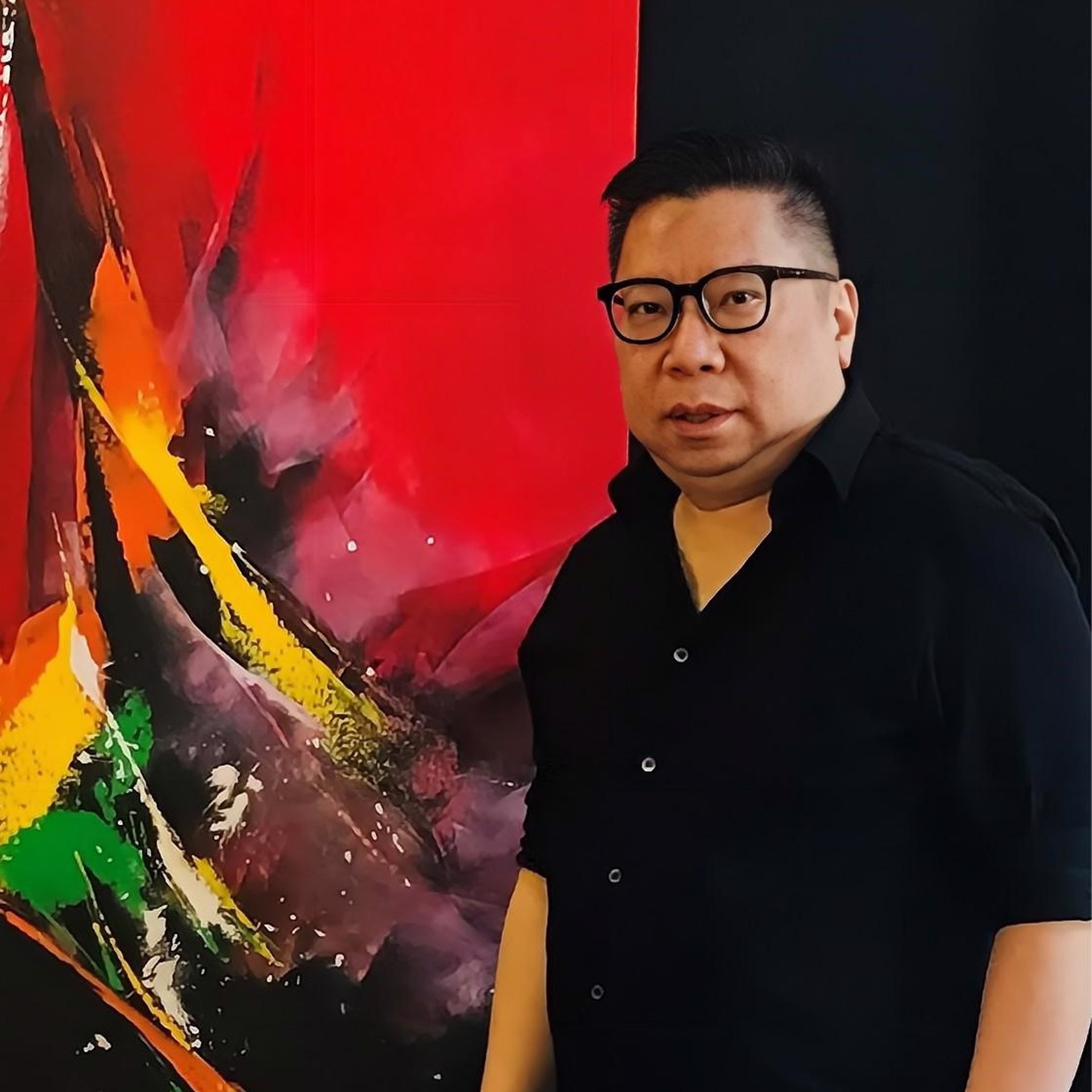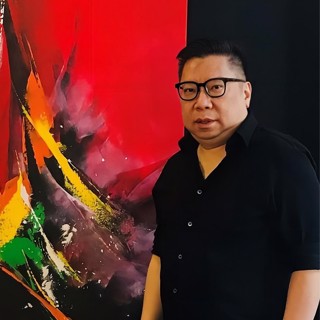 Born on May 30th, 1958, in Hong Kong, Thomas inherited the same artistic vision and technique that his father possessed. Being the eldest of four sons, he grew up watching his father create works of incredible beauty on canvas and knew that he too would learn to capture the same enchanting atmosphere that his father's works possessed.

In 1978, the family later immigrated to the Bay Area in California. He also stayed in Kula, Maui for a number of years in the 1990s, honing Thomas's keen interest for nature. Having a strong love for travel, Thomas captured the landscapes he sees in his paintings, including the explosive volcanoes and waterfalls of Hawaii, breath taking mountain tops of the world and dreamlike Chinese vistas of China. In his 50s, Thomas began to develop his own individual abstract style, finding exciting new avenues to express his ideas through abstract painting. On canvas, Thomas has also experimented with colors, portrayed intense movement, and discovered new paths of artistic development. His work always lets you feel the passion and the excitement.
Thomas has had gallery exhibitions all around the world, including in the United States, Canada, Singapore, Japan, Hong Kong, Taiwan and China. Beside originals, his work has also published as wall art sold in many retail firms, including IKEA and Costco. In addition to being an acclaimed artist in the fine arts, Thomas also founded Yaosheng Ceramics in the ceramics capital of Jingdezhen, China, and became an essential ceramics vendor for William Sonoma Home and Ballard Design in the US for the past 20 years.
Read More